Turning Lands into Landmarks
South India Shelters Pvt Ltd was established in the year 2002 as a Real Estate development in Chennai with a vision to incorporate the modern features and amenities at a reasonable price in our residential projects
Million (Sq.Ft of Build Up Arean)
About Golden Gate
From establishing new infrastructure to developing innovative systems, S.I.S encompasses a new approach to urban living that is innovative and environmentally friendly. Our projects are perfectly located and priced to give you the very best lifestyle at the very best price.
S.I.S Golden Gate, a 130 acres Integrated township has well laid out plots ranging from 630 sqft to 3600 Sq.ft in sizes to suit your budget. This township project has 450 villas and a school already in operation in phase One. This phase is successfully sold out and is fully functional. Phase Two of S.I.S Golden Gate offers well-laid out plots which would yield high return investments to its customers who are seeking to buy plots and have their own dream house built to their liking.
Highlights of S.I.S Golden Gate
2 Grand entrances Namely - The North Gate & The South Gate. While the North gate has easy access to the Villas and Phase Two, Three, and Four. The South Gate entrance would drastically shorten the distance from the Highway to the property which would increase the ROI of your plot investments.
DTCP Approved Plots that have very clear legal titles vetted by reputed legal teams that would make your investment secure and safe.
Inside the development one can witness stylish Roundabouts, hedge plantations, solar street lights, Curb walls, culverts, bridges, etc to enhance the value of your investment.
The township has a major network of roads to navigate from one place to another with much ease. The project has an Arterial road that is 80 feet wide making access convenient to reach your property. Other roads & avenues include 60 feet, 50 feet, 40 feet & 30 feet. All roads are neatly laid with blacktop and street lights and major roads have storm water drains and paving.
Full-fledged Clubhouse comprising a large swimming pool, outdoor games, children's play area, indoor games, and a large party hall. You can indulge in quality time with family and friends over the weekend at our clubhouse and plan birthday / small gatherings at the party hall.
Free from Pollution with the abundant fresh water supply at a very shallow level.
The project is equipped with excellent amenities, a Compound wall across the campus, landscaped gardens, a tree plantation, and abundant space for cycling and jogging.
Two side entrance makes accessibility convenient to key landmarks and major corporates around the near vicinity.
Attractive pricing will make you irresistible to hold your decision to invest in the property and reap the benefit.
Located at a vantage point, the property has easy access to Oragadam (Asia's biggest automobile hub in South Asia & Aero Space Park) on one side and Sriperumbadur (Large manufacturing companies and a newly planned airport) on the other.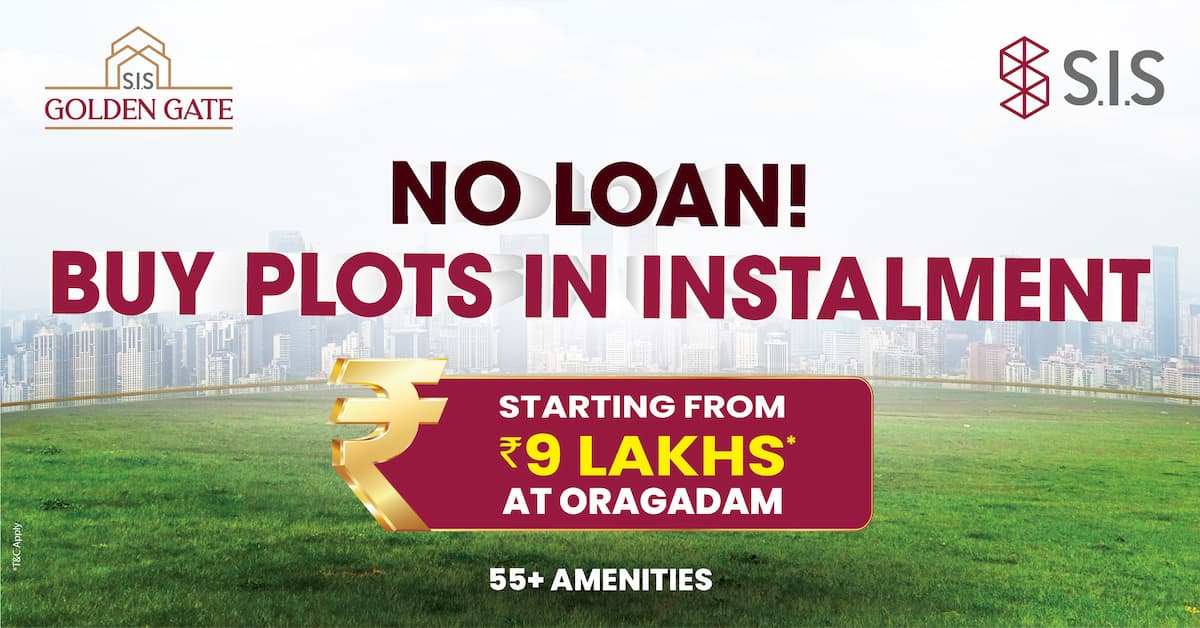 Located bang on 200 ft 6-lane State Highway
80ft, 60ft, 50ft, 40ft & 30ft internal black top roads
Get 1 year FREE Club-house subscription
Strom water drainage system
TIPS school inside the campaus