SIS Golden Gate township DTCP Approved plots near padappai by South India Shelters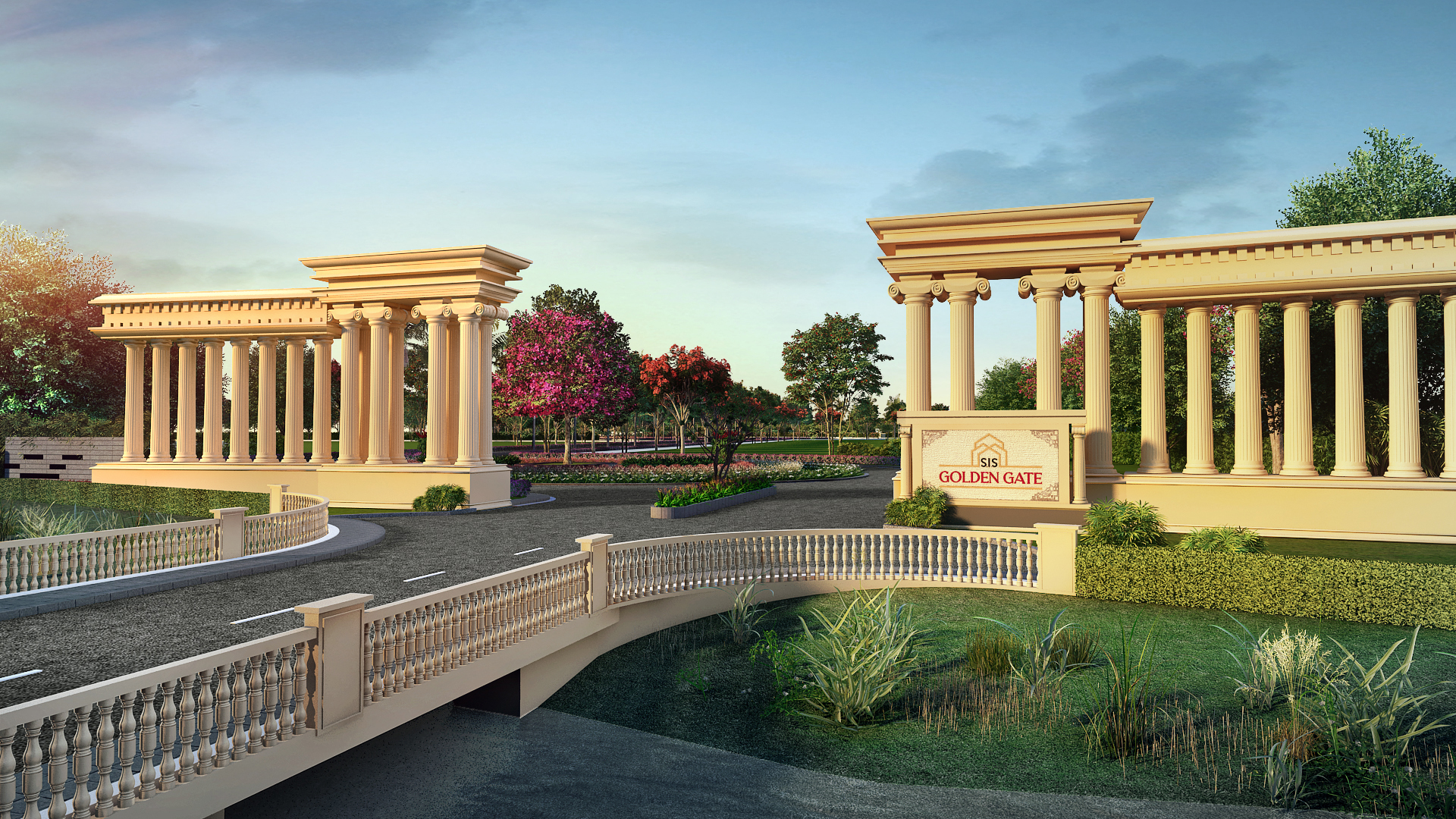 SIS Golden Gate Township – A Magnificent masterpiece carved by meticulous planning
This spectacular township with an unimaginable & beautiful environment is about to take shape in Oragadam closer to Padappai, a fast-developing town in Chennai suburbs, well connected to Bangalore highway is only 20 mins from Tambaram. Oragadam & Paddapai areas are Industrial hubs where many well-established companies like SIPCOT, Nissan, Apollo Tires, Alstom T&D, Til Techno testing services Pvt Ltd, and more are based near these small towns. You might wonder what the name "Paddapai" defines. This looks like a Historic Tamil word, isn't it? Definitely Yes, this means "Beautiful Flower Garden" maybe our ancestors might have enjoyed the scenic beauty of this area, but now whereas it lost some of its greeneries but you still can get all sorts of plants & saplings here, as it is the area surrounded by many nursery gardens. SIS now offering more Lucrative plots for investment near Paddapai.
In City like Chennai, it is difficult to construct a building or home according to our liking. Most of the lavish spaces are occupied by skyscrapers so-called concrete jungles, Thus All of us are constantly looking to escape from such an unbreathable and unpleasant environment and wish to enjoy some serenity. If you're one who loves nature or a tranquil ambiance, then searching for a plot or villas in and around Chennai has become a Hercules task. When your desire is different, your decision should be more accurate and intellectual to avoid future regrets which are irreversible. Hence, it is advisable to approach the best real estate consultors or a real estate development company to get more insights into the locations, properties, current value, future value, and ROI.
South India Shelters PVT. ltd. is a well-renowned real estate development company Since 2002 which has envisioned providing high-quality residential spaces with the maximum number of amenities, a lovely environment, and a breathtaking infrastructure at an affordable price. SIS is now entering into a new epic residential concept that is unique and environmentally friendly to live the best quality of life. Our new Project Called "SIS Golden Gate" is 130 acres of an integrated township with plots ranging from 630 Sq.ft to 3600 Sq.ft. Phase I of SIS Golden Gate includes a total of 450 villas and a school which is completely sold out and functioning successfully. Whereas, our Phase II is absolutely for the people who expect extra customization and individual independent construction where we have empty plots for purchase and to be built according to their wishes and budget.
What is so Unique about our SIS Golden Gate?
SIS Golden Gate has two sublime and Royal entrances called North Gate and South Gate with attractive modeling and Jaw dropping attire which gives you a special feeling while entering the township. In our Golden Gate Township – there are four phases namely Phase I, Phase II, Phase III, and Phase IV. The North gate connects all these phases and allows easy access to all and the South Gate is the more accurate and paved in a way to shorten the distance from the highway to the property. This South gate is extravagant and buying property here can guarantee estimated ROI in the future.
In SIS Golden Gate Township, you don't have to struggle to walk around or park your car as the roads inside are laid properly and are maximum 80 feet wide to give you a smooth hassle-free drive, and can walk without pause. The roads are laid neatly with blacktop accompanied by street lights and storm drains here and there as per the proper avenue design.
Our Township gives you what you expect and more than that. We designed this modern yet functional residential plan by including a dedicated area for plantations, trees, and landscape gardens where you feel more alive.
JOIN THE SIS REVOLUTION!
We thought Why only a groovy ambiance? Why don't we add some fun elements to it? There comes the Clubhouse. Yes, you're going to enjoy a luxurious living and can spend Wholesome time with your family without stepping out of the compound. SIS Golden Gate Clubhouse includes a child play area, swimming pool, outdoor games, indoor games, and a party hall where you can plan birthdays, or any event gatherings.
Golden gate can bring you amusement in each step with its unconventional implementation of designs and infrastructure including stylish roundabouts, hedge plantations, solar street lights, Curb walls, and a vintage-style bridge.
Our two-sided entrance is an interesting part where it connects different locations such as main corporate areas, highways, and key landmarks which allow the residents to access their desired travel point conveniently.
Why should you choose SIS Golden Gate?
SIS Golden gate is the DTCP-approved plot; DTCP – Directorate of town and Country planning which is the authoritative body that formulates rules and regulations on property development and construction related to both commercial and residential real estate and urban planning. Every real estate developer in India must get an approval certificate or green signal from DTCP, especially mandatory for large-scale projects. If it has not been approved, they even have the power to demolish unauthorized constructions.
As we are providing DTCP-approved plots and villas only, you don't really have to hesitate any further or take a step back from buying properties. SIS has always been legitimate and we are the most trusted real estate property developer in Chennai for many years since 2002 and have delivered numerous properties and plots by complying with the rules and regulations of DTCP. Now we are selling the DTCP-approved plots in SIS Golden Gate at just 9.9 lacs which is estimated to reap high ROI in near future.
Close Proximity of SIS Golden Gate Township
As already said, SIS Golden Gate near Padappai is an exceptional asset for people who wants to lead a peaceful life yet without burning much fuel to reach their day-to-day destinations. This township is closely located to Oragadam (Asia's Biggest Automobile hub) and Sriperambadur too (house of large manufacturing companies &Airport).
Live, Relax, Celebrate, and Connect – All in one space!
For More Details Logon to www.sis.in