SIS Capetown – CMDA Approved Plots near Ambattur with Clear Title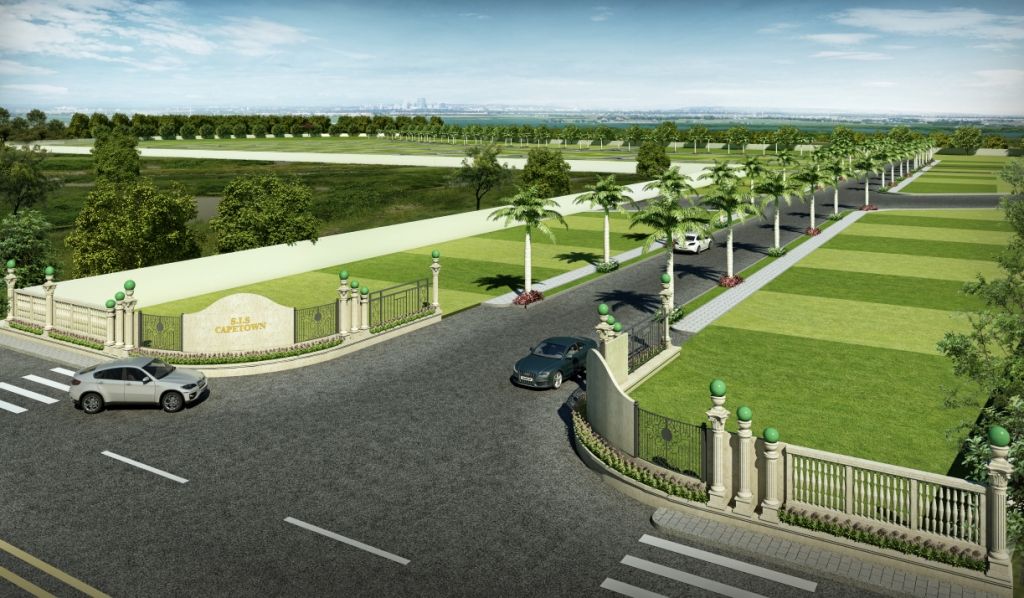 SIS Capetown – CMDA Approved Plots near Ambattur with Clear Title
SIS Capetown is a famous township which brings a new combination of culture and serene ambience coupled with major infrastructure. You can see the mix of contemporary and vintage style of buildings as it is a home to residents from different walks of life, who hail from diverse cultures and lifestyles. This we find the most inspiring residential theme which would appeal to the people in Chennai. Yes, as Chennai is a home to people from different nations, languages and lifestyles, capetown can possibly be allied a mini Chennai within Chennai. By creating a peaceful and beautiful environment along with customization, we hope for another eye-catching project called capetown here in Chennai.
South India Shelters Capetown is located within the city corporation limit near Ambattur and is solely designed for customized bungalows and houses to make it a valuable investment. Sometimes uniformity in the residence might lack uniqueness and lifelessness around the area. Tell me, what if you should stare at the same surrounding with no differentiation between the buildings and even a Colour? Can't imagine, isn't it? Of course, it will be boring and a recurring scene. We just want to build a residential place full of surprises and a variety that makes your day colourful and interesting and also a chance to admire and inspire by other villas and house designs.
SIS Capetown mainly offers with ample serenity and fresh air to breathe compared to polluted urban environment yet within the Chennai corporation limits. We want to create a space where people can finally feel at home and more comfortable and even can sit on their balcony and meditate by feeling the calmness around their home. SIS Capetown can assure a 100% peaceful environment for your happy living.
Beau along with easy connectivity
Converting the most abandoned land to a residential place that is highly detached from the city is haste. But when you crossed the finger and hope for both at one place then you'll be now calling SIS real estate developers to buy the plot that is amidst scenic view and also lies near Velammal school & engineering college, DRJ multi-specialty hospital, Saravana stores, Ambattur, TCS, Ayyapan temple, and many more.
Essential Amenities
We, SIS, planned the project Capetown near Kolathur, which is also very close to the Ambattur industrial estate acting as a gold mine plot waiting for the right buyers who're expecting a high return on investment in the future. This Capetown project is present within the Chennai corporation that's is approved and ready to construct with a clear title. Here, all plots are separated with clear functional planning for our customers to enjoy complete benefits in buying land from us. We have already laid a top-quality connecting road with neat blacktop ready to have an evening walk with your loved ones or to drive to your plot without hassle.
Advantages of buying plots in SIS Capetown
We all have different likings and when it comes to our dream home, we all become a creator; after all, it is our one-time investment for lifetime enjoyment. Our home is not just a brick and cement, it is seen to be a lifetime achievement constructed with intense care and love and which lasts for generations to come. Hence, buying choices should be very subtle and intellectual. Moreover, there is no excitement in buying a pre-constructed home that is someone's story, not yours. But, in our SIS Capetown, after considering the home buyers' desire, we decided to plan a perfect plot for the residence where you can build your bungalows as per your family members' wish. Every plot is designed for constructing luxurious living by allotting efficient space.
SIS Capetown near Ambattur is an affordable choice to buy the land resting near most of the prominent infrastructure & amenities and connecting major roads which is easy to access the city. Buying a plot or house in Chennai is always an unreachable dream for most people. The market value of the real estate is unpredictable and can't be guaranteed because of the fluctuations in property values, taxes, etc.
When your fortune calls and shows a way to buy a property in Chennai at the best price, then there is no use in delaying the process. SIS Capetown awaits your arrival to buy a plot in the most peaceful environment with no water scarcity and with mineral-rich soil.
SIS Capetown is already available with a lot of avenue trees to cool the surrounding and brings a soothing living space. You will probably enjoy the shadow of highly grown avenue trees in the hot climate of Chennai and can even sit under and relax for a moment.
SIS Capetown Plots – A Gold Mine
Investments are done expecting a high return. The money which you saved is your years of hard work and sacrifices. Hence, it is unfair to invest in an asset with less ROI or merely no ROI. You can see our SIS capetown plan to know its exact location and can calculate the ROI by yourself. We are always transparent in our services and provide 100% legitimate properties with high ROI. Now, our SIS Capetown near Kolathur is dreamily a gold mine that brings ultimate profit more than your imagination.
On-demand plots
When we bought this area which lies between Kolathur & Ambattur within Chennai corporation, we planned to create plots in various phases as per the location and square feet. Our Phase I is a tremendous success where none of the plots are left out. Now our phase 2 is also selling on demand and actively moving fast for its future value and tranquil ambiance.
South India shelters Private Ltd. is a prominent real estate developer serving for decades with no compromise in quality or integrity. A customer-centric company focuses on developing meticulous living spaces for people to live their life with peace and happiness.
For more details logon to www.sis.in